Tesco

Town Update
Alas Tesco have met with hard(er) financial times resulting in the loss of our town centre shop, friendliest in town!
Further expansion of Bicester Village has also meant that 'Big Tescos' have moved to a larger premises but don't panic, you still have to drive through the BV traffic to get there..every little helps!
Mistake or stroke of planning genius? gaze at the wonderful exclusive elite world of Bicester Village and what is peeping over the top? Tesco's!
A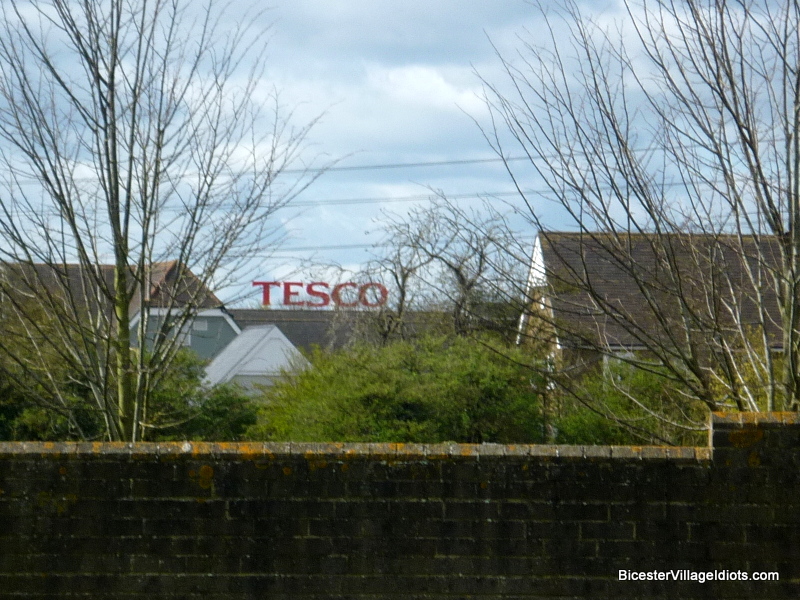 Tesco Town good or bad?
Fantastic fresh produce at great prices and a world of choice in each store.
With six Tesco stores in Bicester (a number unrivalled in this country) are we getting a fair choice?
My cupboards are full of Tesco finest, Tesco and Tesco value products.............some choice !!!.
What do others think?
More to the point, who allowed this to happen?