It just gets better (WORSE!!)....New CDC parking proposals
Parking charges will rise, free evening parking is to end and Sunday parking will be charged at the weekday rate.They also want to scrap free disabled parking after the first hour.This includes the Market Square parking that CDC were quite happy to lose the revenue from when they tried to force thru the consultation farce. Who is going to police this at night? CDC already employ wardens to check the resident parking permits even though after three years they still cant issue a fine Does anyone actually care about Bicester businesses and what happens to this town?...update below pic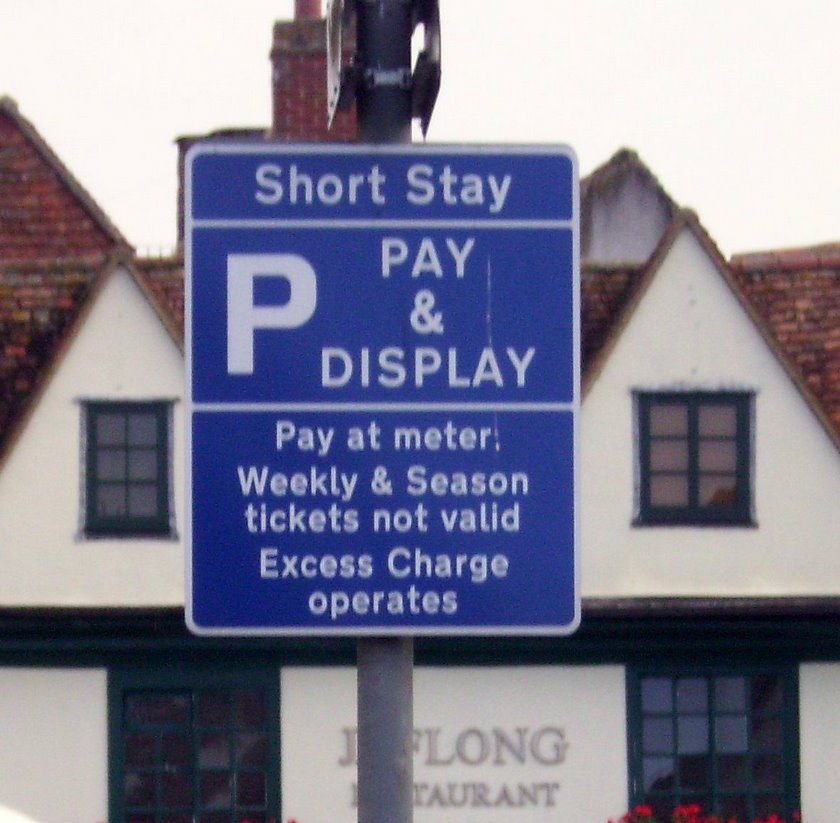 The businesses, chamber of commerce and the public of Bicester launched a campaign against the new increases and amazingly CDC did a u turn!! because they agree they have damaged Bicester trade?? NO they never gave enough notice about the new prices, the information on their own website was wrong! and the CDC 'parking' office actually took it upon themselves to charge a totally illegal £16 admin fee when refunding wrongly issued fines.
Well done to all the Bicester folk that were involved
just look who stepped in to take the credit...more below pic.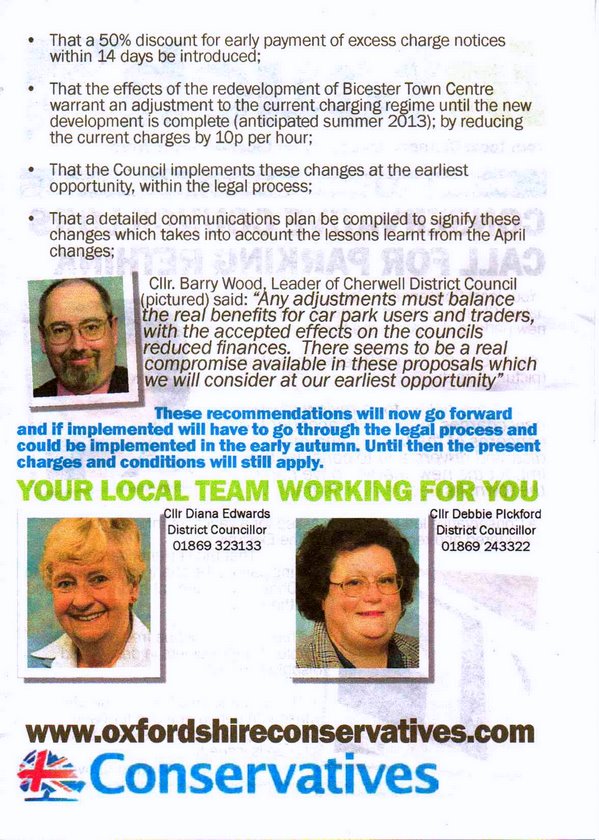 These Councillors have used OUR money to publish this propaganda not one of them put pen to paper to the local newspaper to campaign to help the people of Bicester in fact two of them are on the CDC 'executive' committee that originally brought in the price increase.
Well let them take the credit because in this weeks excellent Bicester Advertiser the real people that fought CDC are making it quite clear that they think the proposals are too little too late and simply not good enough! well done councillors.
==============================================
The new town centre - Now that work has finally begun on the site of our new shopping centre (they have cut down the beautiful mature trees!) has anyone asked how many of the shops have been let?.
A local councillor recently let slip the answer, NOT ONE!.
So will we have a new Sainsburys in the middle of a ghost town? progress?
July 2011 Sainsburys reassure residents that they are 'actively' searching for new tenants for THEIR empty properties..how many years has the 'Oven door' shop been empty?? (8, 9, 10??)
The actual answer is 17 years!
Bicester friendly Sainsburys (all of a sudden) have let the premises to some small local businesses and its become a 'pop up' shop with reduced rents, they traded there over xmas and this scheme has now been extended for six months..whens the redevelopment??
==============================================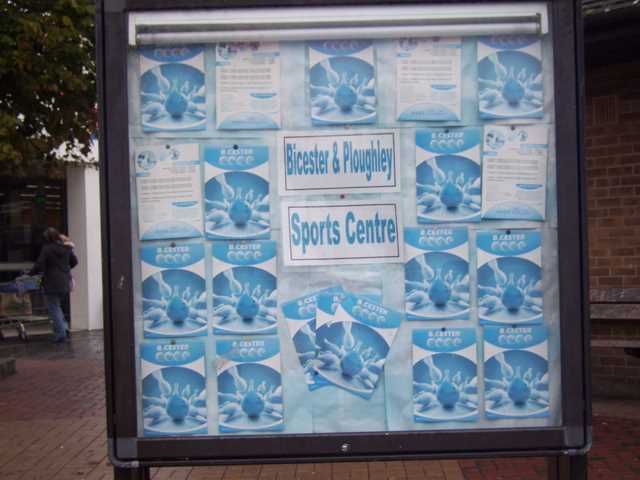 The good?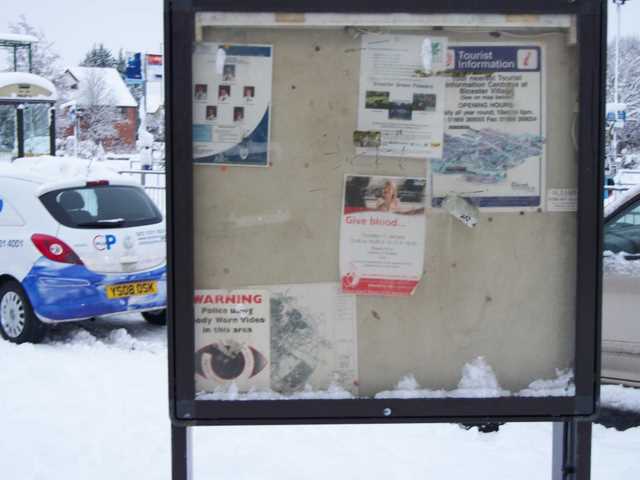 The bad?
The ridiculous?!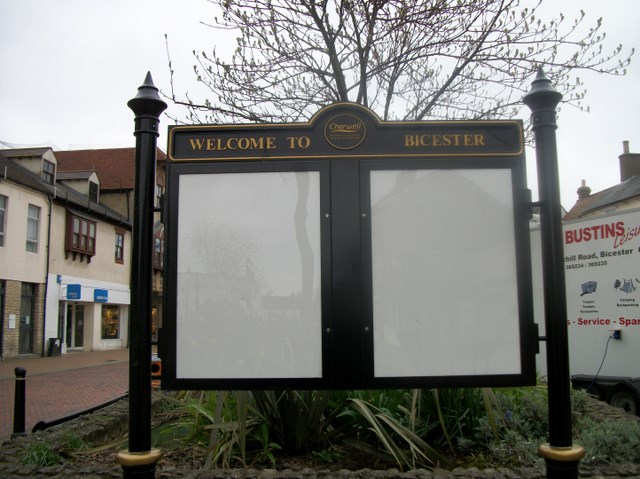 =========================
The Market Square - The results of the square consultation
(exhibition) reveal that only 325 people voted. I went to the exhibition,no-one approached us we looked at the pictures and left.....There werent any signs saying you had to vote there & then to have an opinion...
The local businesses have launched a petition to get CDC to keep parking on the square, warning CDC that the proposed changes will be a disaster for them...anyone listening?
5000+ people have signed a petition against CDCs Market Square proposals...
so far!....And finally Its cancelled
Market Square update OLD NEWS
Its all gone quiet!! will the ridiculous new scheme that councillors insisted we wanted, go ahead..or is it the victim of budget cuts? what do you think?
still it saves them from admitting they made a mistake that yet again we have all paid for